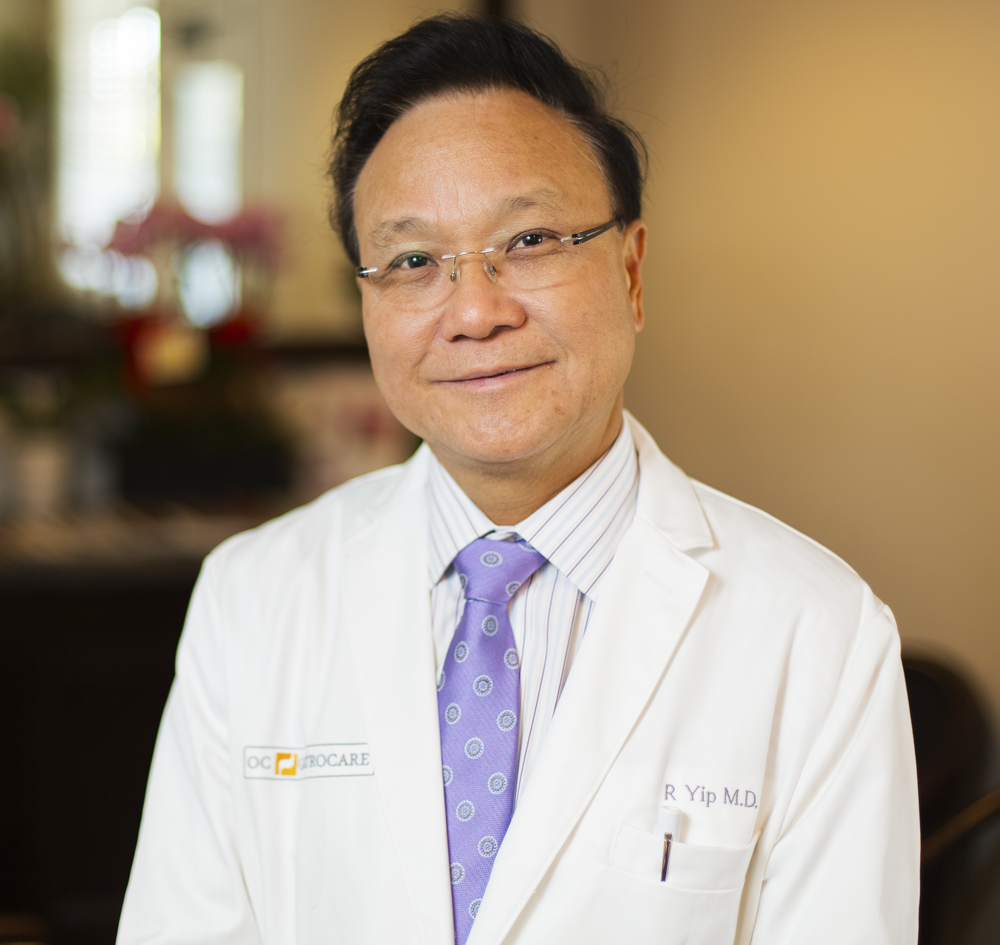 Dr. Richard Yip
About Dr. Richard Yip
Dr. Richard Yip has been practicing Gastroenterology in Orange County since 1985. He is often described as humble, kind and a physician that treats his patients with extraordinary respect and care. His reputation is well known among physicians and many medical staff and physicians have come to seek his medical expertise. He specializes in colon cancer screening, endoscopy, general consultation and has a special interest in Hepatology.
After graduating high school, Dr. Yip moved to the U.S. to pursue his dream of becoming a doctor.  Dr. Yip graduated from medical school at the University of Illinois in Chicago.  He then furthered his medical education by fulfilling his Internship and Residency at Northwestern University, specializing in Internal Medicine.
During his Fellowship at the University of Chicago, Dr. Yip focused on Gastroenterology and Hepatology.  Dr. Yip is Board certified in both Gastroenterology and Internal Medicine.
Currently, Dr. Richard Yip is an active member of the American Medical Association, California Medical Association, American Gastroenterological Association and American College of Physicians.  He is affiliated with Anaheim Regional, Western Medical Center/Anaheim, and Garden Grove Hospitals.  Dr. Yip started his own solo practice in 1988. In 2008, Dr. Yip became a Partner at our North Orange County Surgery Center and resides as the Vice President of the Governing Body.  In 2013, he partnered with Dr. Jason Yip and opened OC Gastrocare where he is a Managing Partner.
When he is not treating patients, Dr. Yip enjoys music and reading.  He loves to travel with his wife as well as spend time with his children and grandchildren.  Dr. Yip is fluent in both Mandarin and Cantonese.