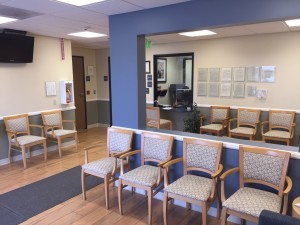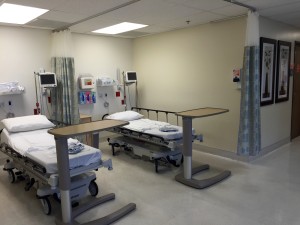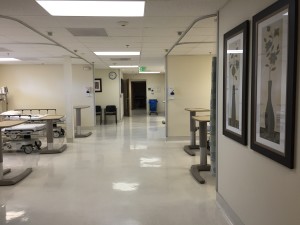 North Orange County Surgery Center (NOCSC) is your community resource for excellent outpatient care. NOCSC offers elective procedures which do not require an overnight stay.
All of the surgeons on staff at North Orange County Surgery Center are Board Certified. We offer preventive medicine such as endoscopic screening for colon cancer to help keep our community healthy and thriving.
Why Choose NOCSC
North Orange County Surgery Center is an Ambulatory Surgery Center (ASC) that is committed to the quest of superiority through excellent patient care, integrity, teamwork and personalized medical service to our patients and community.
NOCSC is Medicare certified and AAAHC (Accreditation Association for Ambulatory Health Care, Inc.) accredited as an Ambulatory Surgery Center (ASC).
Being accredited by AAAHC means that NOCSC:
Was measured against nationally recognized standards of care
Demonstrates a strong commitment to maintaining patient safety
Is dedicated to protecting patient privacy
Meets all federal, state and local laws as well as AAAHC standards for the care it provides
Opened in 2008, North Orange County Surgery Center (NOCSC) is a physician/surgeon owned outpatient surgery center dedicated to excellent patient care.
Our close proximity to two major freeways, (91 fwy and the 5 fwy), makes our center readily accessible and easy to locate.
Infection Control
Infection control is a top priority at NOCSC. Our ongoing Infection Control Program is based on the following nationally recognized standards: AAMI, APIC, AORN, SGNA and CDC. The goal of our program is to minimize infection and communicable disease. It is designed to prevent, control and investigate any infections or communicable disease.
Our Infection Control coordinator, physicians and all staff members are educated in infection control on an ongoing basis.
GI technicians participate in yearly scope reprocessing in-services, as well as attend conferences and webinars in order to stay up to date on current manufacture's guidelines and nationally recognized standards.
Medical and nursing staff are trained in safe injection practices by following the ONE and ONLY Campaign (oneandonlycampaign.org). This campaign is led by the Centers for Disease Control and Prevention (CDC) and the Safe Injection Practices Coalition (SIPC), which aims to eliminate infections resulting from unsafe injection practices.
Hand hygiene is the single most important measure for preventing and spreading infection. Therefore, all staff are trained on proper hand hygiene.
NOCSC is dedicated to providing safe patient care by preventing spread of infection and communicable disease. This is accomplished by following nationally recognized standards as well as through surveillance, infection control audits, staff training, education and competencies.
Technology Advances At ASC's
ASC's are on the cutting edge of technology often utilizing the most current surgical innovations with the least invasive techniques allowing patients to return to their normal lifestyle sooner. ASC's are efficient, understanding that everyone's time is important. Their convenient patient flow allows you less wait time and offers patient-friendly family-centered environments. As a result of rising costs associated with outpatient surgery in hospitals, surgical procedures are increasingly performed in ASC's which allow beneficial saving for our patients.
North Orange County Surgery Center has been developed by surgeons who share the vision of superior outpatient patient care. The result is a modern ambulatory surgery center owned and operated by GI and OR surgeons that specialize in serving the unique needs of our patients.
Physician Owners
Ravindra Alapati, M.D.
Syam Gaddam, M.D.
Rangarao Punguluri, M.D.
Richard Yip, M.D.