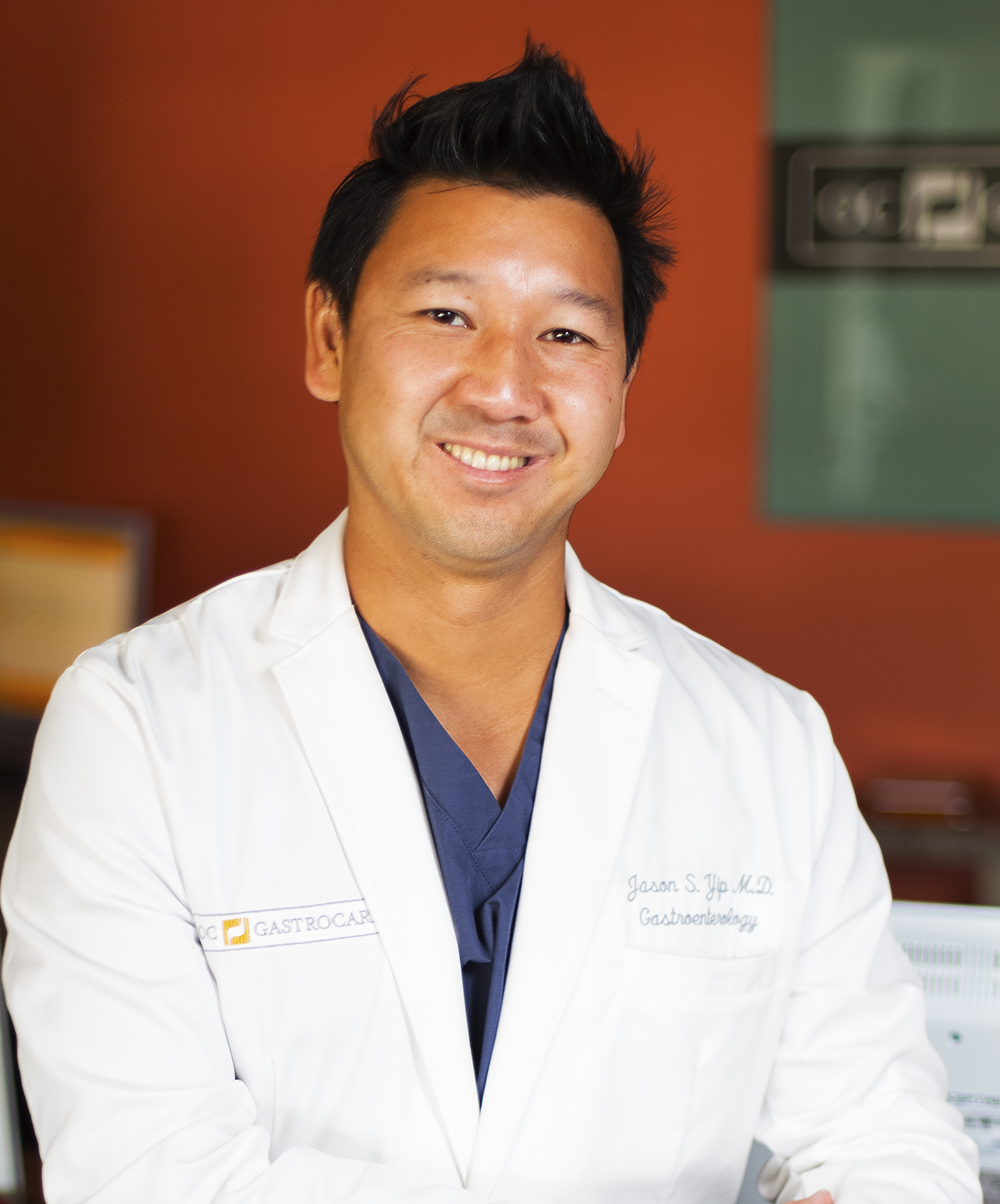 Dr. Jason Yip
About Dr. Jason Yip
Dr. Jason Yip is an energetic, caring gastroenterologist treating patients in Anaheim, California, and the surrounding communities. His approach to practice is to treat each of his patients as he would members of his own family, and he makes sure to take the time to provide care that is both competent and clearly explained.
Having grown up in Orange County, Dr. Yip attended the University of California, Berkeley for his undergraduate degree. He pursued his medical degree at the University of Washington School of Medicine. Dr. Yip continued his medical education at the Mount Sinai School of Medicine, where he completed an internship and received his residency training. He then completed a fellowship program in Gastroenterology at the Tufts Medical Center. 
Dr. Yip
 is Board certified in both Gastroenterology and Internal Medicine.
Currently, Dr. Jason Yip sits on the Practice Management Committee and Excellence in Practice Institute of the American Society for Gastrointestinal Endoscopy (national gastrointestinal society). He was recently elected as Vice Chief of Staff at West Anaheim Medical Center. He enjoys volunteering his time with gastrointestinal fellows at the Veterans Affairs hospital. He currently serves as Treasurer of the Orange County GI society.   In 2013, he became a Managing Partner for OC Gastrocare.
When he is not treating patients, Dr. Yip enjoys playing Ultimate Frisbee, cooking his own Chinese food recipes, karaoke, eating sushi, and spending time with his wife and children.  Dr. Yip is conversational in both Spanish and Cantonese.